Products
Contact Us
Ningbo Snowaves Mechanical Equipment Co.,LTD.
Tel:
0086 574 87660366
Fax:
0086 574 87660344
Email:
info@nbsnowaves.com
Mobile:
+86-400 670 0574
Address:
Meiyin Building 803-804,Xiangye Road NO.128,

Zhenhai District,Ningbo City,China.
News & Events
2014 Shanghai international yacht exhibition
Post On:2014/03/02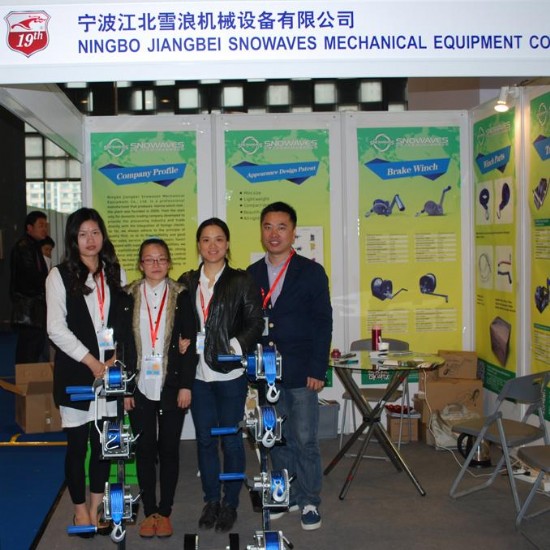 Dear Sirs/Madam,


We hereby sincerely invite you and your company representatives to visit our booth in 2 pavilion 2R47, a professional and famous exhibition which will be held in Shanghai Pudong District Guozhan Road 1099 from 10th-13th Apr 2014.
We are one of the professional supplier in China specialized in trailer winch.
Electric winch and impa series products.
Therefore, It would be a great pleasure to meet you at our booth so that we can introduce our products to you.